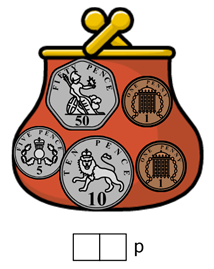 Money worksheet
Splash! Primary is a unique Maths and Shapes software for Primary aged users. It contains activities and worksheets that cover all the main strands of the National Curriculum: number and equations, geometry and shapes, measurement, and graphs.
It has been designed to support users who find it hard to write with a pen or control a ruler or protractor. Splash has features that will make controlling a computer mouse and keyboard easier and it also has features that support users with low vision. 
Splash! Primary will allow you to set out and solve Maths problems, measure shapes and draw graphs. It makes the setting out and answering mathematical calculations more manageable and has features that will reinforce mathematical understanding. For example, the blank number line tool allows pupils to carry out addition, subtraction, multiplication and problems and the number grid reinforces understanding of the hundred square through a variety of activities.
Arithmetic in Splash!